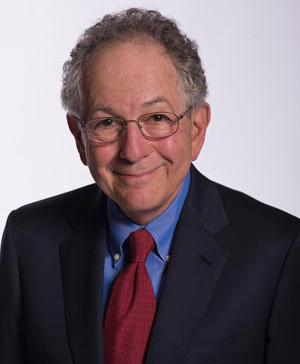 Jeffrey E. Garten is dean emeritus at the Yale School of Management, where he teaches courses on the global economy and crisis management.
He was dean of the school from 1995 – 2005 and has been teaching at the school since he stepped down. Prior to serving as dean, he was undersecretary of commerce for international trade, 1993-1995, where he focused on trade and investment policy towards big emerging markets—particularly China, India, and Brazil.
Before government service he spent 13 years on Wall Street. As a managing director of Lehman Brothers, he specialized in debt restructuring in Latin America, built up Lehman's investment banking business in Asia, and restructured some of the world's largest shipping companies in Hong Kong. Later he worked on mergers and acquisitions for the Blackstone Group.
From 1997-2005 he wrote a monthly column for BusinessWeek on major challenges facing global business leaders. His articles have also appeared in the New York Times, the Wall Street Journal, the Financial Times, Foreign Affairs, Foreign Policy, and the Harvard Business Review. He is the author of A Cold Peace: America, Japan, Germany, and the Struggle for Supremacy; The Big Ten: Big Emerging Markets and How They Will Change Our Lives; The Mind of the CEO; The Politics of Fortune: A New Agenda for Business Leaders; and From Silk to Silicon: The Story of Globalization Through Ten Extraordinary Lives.
A graduate of Dartmouth College (BA, 1968) and Johns Hopkins University (PhD, 1980), from 1968-1972 he served as an officer in the 82nd Airborne, aide-de-camp to the commanding general of the Special Forces, and advisor to the Royal Thai Army.
He is married to Ina Garten ("The Barefoot Contessa"), author of eleven best-selling cookbooks and host of an Emmy-award winning cooking show on TV around the world.
Yale Courses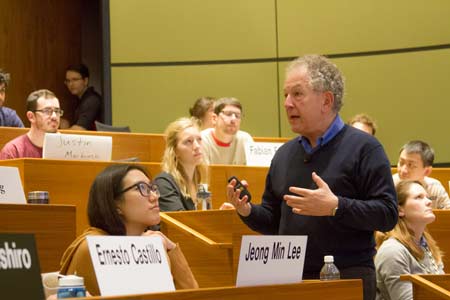 Jeffrey's courses have all cut across several academic disciplines, focused on global challenges, and involved a substantial number of high-level business and not-for-profit executives as well as senior public officials. These courses have attracted graduate students from throughout the university including the schools of management, law, forestry and environmental studies, public health and various programs on international relations. Past courses have included titles such as "Leading a Global Company" and "Wall Street and Washington: Markets, Policy and Politics." Current courses include "The Future of Global Finance," "Managing Global Catastrophes, " and "America's Future Role in the Global Economy." He has conducted numerous independent study courses to develop case studies ranging from epidemics such as SARS, to earthquakes such as the Haiti catastrophe, to environmental disasters such as the BP oil spill, to financial collapses such as the bankruptcy of Lehman Brothers. He has taken students to Singapore to study that country's governance system; to New York, London, Dubai and Hong Kong to better understand how global financial centers work; and to Shanghai, Beijing and Hong Kong to examine China's role in global capital markets.
The Future of Global Finance Interview Project for Yale's International Center for Finance
In 2013, in preparation for his upcoming course on the future of global finance, Jeffrey began an interview series with prominent leaders and scholars about the future of the global financial system. These interviews were conducted over the course of a year and compiled into a web site that includes additional reference material such as highly relevant books, articles, and key organizational web sites. Discussion topics include history and geopolitics, central banking, emerging markets, finance and technology, trade and finance, China, and regulation, just to name a few. This unique interview series provides an opportunity to hear a variety of expert views on the future of the global financial system from institutional leaders, current and former high-ranking government officials, regulatory officials, and renowned economists, scholars, and journalists. The project is ongoing.
Read Jeffrey's introductory essay on The Future of the Global Financial System for the interview series.
Visit Jeffrey's faculty page.